Embrace Opportunity for LTSS System Improvements amid the COVID19 Crisis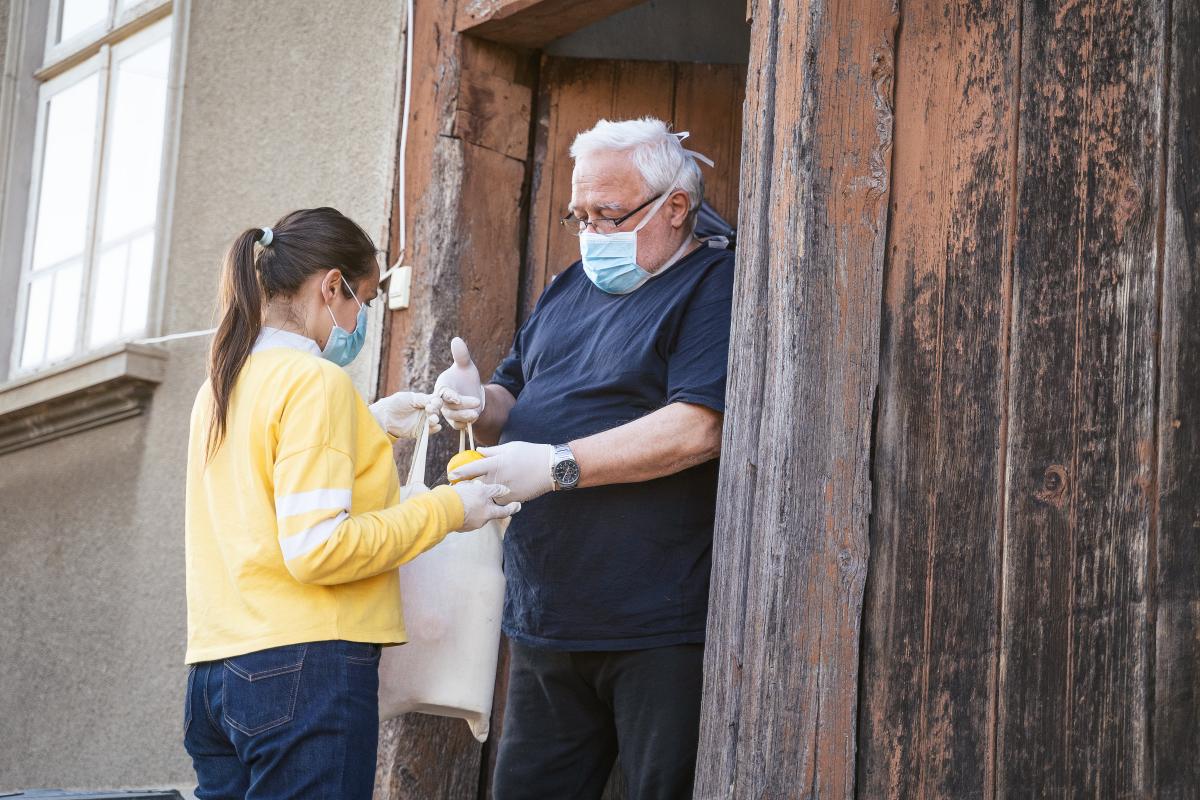 Published November 2, 2020
The COVID-19 pandemic has fundamentally shaken our nation to its core, with some 7 million cases and over 200,000 deaths as of October.1 Older adults have been disproportionately impacted, and with the intersectionality of age, race, gender, disability, and class, risk of severity increases. However, the pandemic has also shined a light on opportunities for reshaping how services are delivered to older adults, people aging with a disability, and their family caregivers at the national, state, and local levels.
Opportunity for Innovation
Among the opportunities are those that improve quality of life and meet person- and family-centered needs. The federal response to the pandemic enables states to request flexibilities from the Centers for Medicare & Medicaid Services (CMS) to provide long-term services and supports (LTSS) in new ways that mitigate health risks. By using waiver authority, Disaster Relief State Plan Amendments, and the CARES Act, many states have implemented Medicaid and Medicare flexibilities with significant focus on LTSS. These flexibilities include such steps as the broader allowance of telehealth, expanding HCBS service availability, and establishing new alternative care sites.
Several resources exist to help payers, providers, and advocates understand how to apply these flexibilities. Health Management Associates developed a brief focused on changes to Medicare regulations in order to help health care providers, Medicare Advantage and Special Needs Plans, and Part D plans respond during the crisis. Manatt Health outlined available Medicaid flexibilities in a state resource guide in order to ensure continued LTSS access for those most at risk. Additionally, The SCAN Foundation published a policy brief reviewing California's response to and implementation of federal flexibilities to ensure its LTSS system is responsive.
Community-Based Organizations Step Up to Meet the Challenge for Continued Support
With people accessing LTSS both at home and/or in congregate settings (e.g., senior centers, adult day health centers, nursing facilities), most programs had to evolve to meet public health directives. Home- and community-based services (HCBS) operating at congregate sites quickly adjusted to offer services remotely or at an individual's home. Community-based providers responded to the changing environment and growing needs by expanding meal and grocery delivery services, adjusting transportation practices, and offering virtual caregiver support. States permitted virtual assessments, expanded access to personal attendant services, and broadened the definition of personal assistant to include family members and spouses.
Utilizing Regulatory Flexibilities for System Transformation
Measures in the recently released 2020 LTSS Scorecard provide a useful framework for understanding state performance in a pre-COVID era and creating a plan for LTSS improvements. With COVID-19 came new care experiences and fast-tracked expansion of others already in existence (e.g., telehealth). Some innovations have increased access to HCBS, while also illuminating previously hidden barriers. For example, virtual assessments, care coordination, and caregiver supports make accessing services easier and more efficient—that is, for those with high-speed internet access, usable devices, and knowledge on using virtual care platforms. However, for those without affordable and accessible broadband, devices, or experience with the internet, the pandemic-driven changes only accentuated the digital divide. Evaluating new and expanded practices is imperative to understand the impact on people's lives, address inequities, and chart a course to re-shape LTSS systems for the future.
1.  Centers for Disease Control and Prevention. CDC covid data tracker. 2020; https://www.cdc.gov/covid-data-tracker/index.html. Accessed August 24, 2020.