A Solution, with or without Pandemic: Let Individuals Hire Family for Care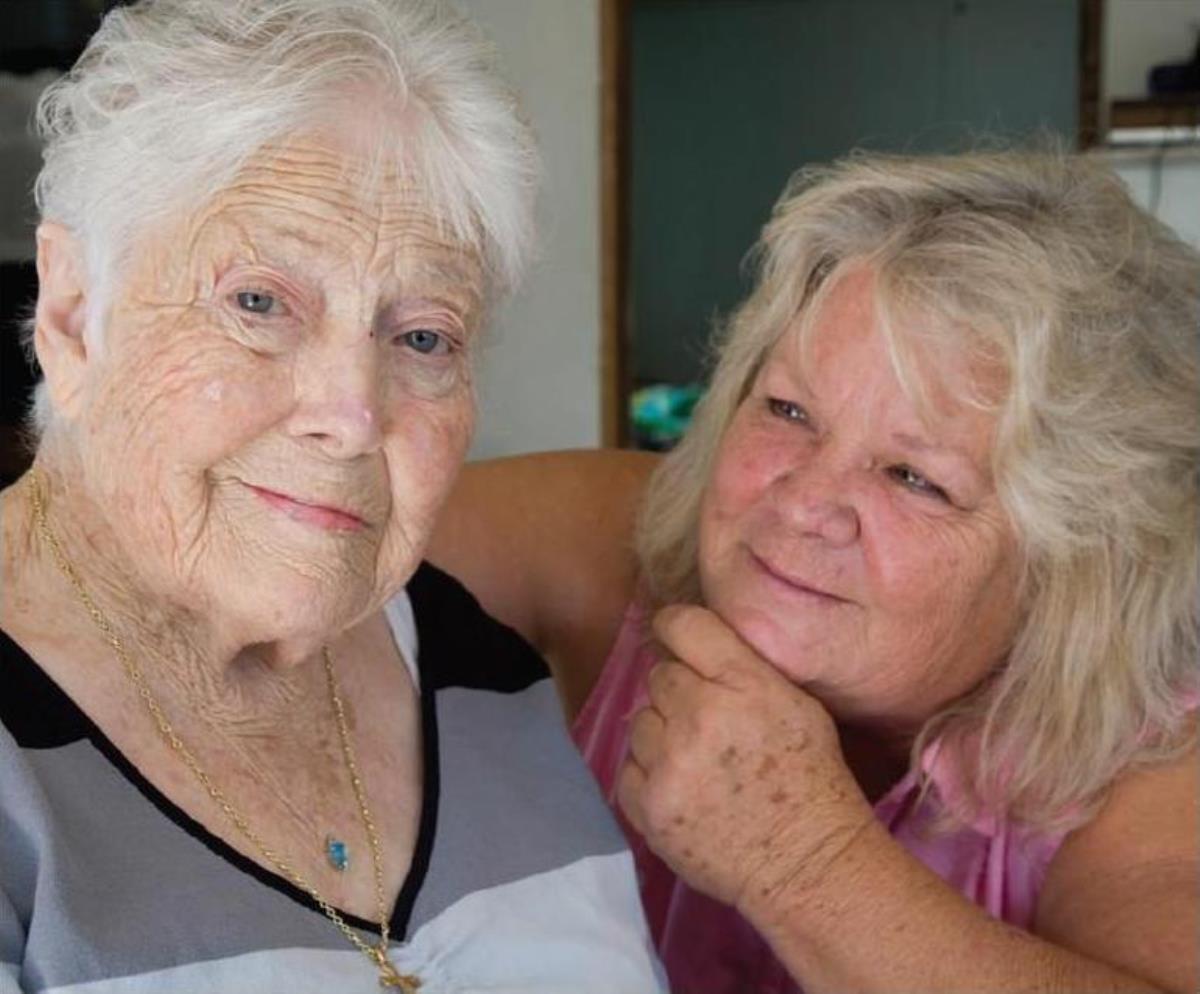 This blog is part of a series of posts being produced periodically in advance of the 2020 release of the next Long-Term Services and Supports State Scorecard.
The well-publicized coronavirus (COVID-19) concerns with long-term care facilities have highlighted how individuals ages 65 and older and many individuals with disabilities are not only at higher risk of developing severe health complications from the virus,[1] they are also less able to physically distance themselves. That is because many, whether they live in a skilled nursing facility or not, rely on help from others to carry out tasks of daily living, such as bathing, dressing, or eating.
To be sure, such challenges are not limited to nursing homes. They also arise with individuals still living in the community and who receive services and supports from paid caregivers—people such as home health aides and personal- and home-care aides who provide important supports for the individual as well as for families struggling to coordinate and provide those supports. And because paid caregivers often provide hands-on services to multiple clients, they can also increase the risk of COVID-19 transmission.  Further compounding the potential effect is that however careful they may be, most of these paid caregivers lack access to the personal protective equipment necessary to not only protect themselves but limit the spread of COVID-19 among the people they serve.
A solution to alleviate the issue is available, and it comes through a form of home care known as self-directed long-term services and supports (LTSS). This solution is waiting to be more widely tapped—both during crisis and longer term.
The Win-Win of Hiring Family
Self-directed LTSS is an alternative to traditional agency-based services for individuals with personal care needs living at home. Self-direction allows individuals to have greater choice over the services and supports they receive, including hiring and managing their own paid caregivers and purchasing items to live more independently at home. Currently over one million individuals participate in self-direction programs, which are offered in every state with more than half in programs primarily serving older adults and people with physical disabilities.[2]
How does this relate to the pandemic? Importantly, these programs may permit the consumer to employ a family member who can receive some payment for those services but that often does not extend to people in the household: spouses, parents, or legal guardians. Hiring a family member or other household member to provide services during the COVID-19 pandemic reduces the number of people coming into a house and that the individual must be in contact with during the coronavirus pandemic. It also helps to ensure that the paid caregiver is not providing services elsewhere, thus limiting the risk of exposure.
Tapping family members as a resource even has an economic dimension: they may be both more available nowadays and more in need of income than ever. Since four in ten Americans have unfortunately lost a job, lost income, or had their paid hours reduced due to COVID-19,[3] it is more likely than ever that some family members or close friends are available to help and in need of income. Yet while hiring family to provide care makes good sense, not all programs allow for it. That hopefully can change.
Short- and Long-Term Opportunity
To help combat the spread of COVID-19, the Centers for Medicare & Medicaid Services (CMS) is encouraging states to allow for a family member to serve in a paid caregiver role. To do that, CMS has urged states to make emergency adjustments to their programs through Social Security Act section 1135 waivers, Appendix K amendments to section 1915(c) Home and Community-Based Services (HCBS) waivers, and in some cases, 1115 demonstration waivers.[4]
As mentioned, the practice is nothing new for some states with self-directed LTSS programs. Prior to the pandemic, such states had already allowed consumers in self-directed LTSS programs to hire family members to provide care because it is a useful option with or without a health crisis. Specifically, in 2019, across all funding sources, 19 states allowed individuals to hire and pay family caregivers in their self-direction programs.[5] Of those, 12 states allowed for paid family caregivers in at least one of their 1915(c) waivers or 1115 demonstrations. As of April 24, 2020, of the 33 states that have been approved to utilize an emergency Appendix K to amend at least one of their 1915(c) waivers, 17 states[6] have opted to permit or expand the payment of family caregivers.[7] Five of those states[8] already permitted payment to some family caregivers but have altered their program rules to allow for further flexibility. For example, some states have broadened the pool of allowable paid family caregivers to include a spouse or guardian.
The map below shows which states allowed paid family caregivers in at least one 1915(c) waiver before the COVID-19 crisis as well as those states that have begun or expanded the option in a 1915(c) waiver through an Appendix K amendment.
Crisis-Inspired Pilot Program: A Good Idea Made Permanent
In the days ahead, we expect states will utilize the emergency allowances offered by CMS to expand self-direction in response to the need to limit individuals' potential exposure to COVID-19 and the need for flexible solutions, especially when regularly scheduled paid caregivers are not available. However, emergency allowances as written are only temporary; for example, the 1915(c) waiver amendments allowed through Appendix K are set to expire one year after the amendment approval date.  After offering individuals this more flexible model of care, states should seek more permanent ways to keep expanded choice in place.
Yet while hiring family members to provide personal care is more important than ever now, it shouldn't be limited to times of crisis. Many care recipients naturally prefer receiving support from a trusted family member or close friend while living at home (consider such intimate tasks as bathing, getting dressed, using the bathroom).
After offering individuals this more flexible model of care, states should seek more permanent ways to keep the expanded choices offered by self-direction and the payment of family members as caregivers.
For more information on the status of Appendix K filings and other COVID-19 resources available for self-directed LTSS programs, visit http://www.appliedselfdirection.com/covid-19-resources
[1] https://www.cdc.gov/coronavirus/2019-ncov/need-extra-precautions/index.html[2] Applied Self-Direction, "National Inventory of Publicly Funded Self-Directed Long-Term Services and Supports Programs in the United States Survey" (unpublished, Boston, MA: Applied Self-Direction, 2019). [3] https://www.kff.org/health-reform/report/kff-health-tracking-poll-early-april-2020/
[4] 1115 demonstration waivers are eligible for an Appendix K amendment when HCBS are provided by the waiver.
[5] Four of the 19 states (California, New Jersey, Oregon, and Vermont) have state plan programs that have no restrictions on allowing self-directed participants to hire and pay family members to provide care. These four states are highlighted in light blue in the map below.  
[6] Alaska, California, Colorado, Connecticut, Delaware, District of Columbia, Georgia, Louisiana, Mississippi, Nevada, New Mexico, North Carolina, North Dakota, Oklahoma, Pennsylvania, Utah, and West Virginia are using an Appendix K to permit or expand the payment of family caregivers.[7] https://www.medicaid.gov/resources-for-states/disaster-response-toolkit/home-community-based-services-public-heath-emergencies/emergency-preparedness-and-response-for-home-and-community-based-hcbs-1915c-waivers/index.html[8] Five states already permitted payment to some family caregivers but have used Appendix K to allow for further flexibility in at least one 1915(c) waiver: Colorado, Kentucky, New Mexico, Oklahoma, and Pennsylvania.