Time to Reauthorize the Older Americans Act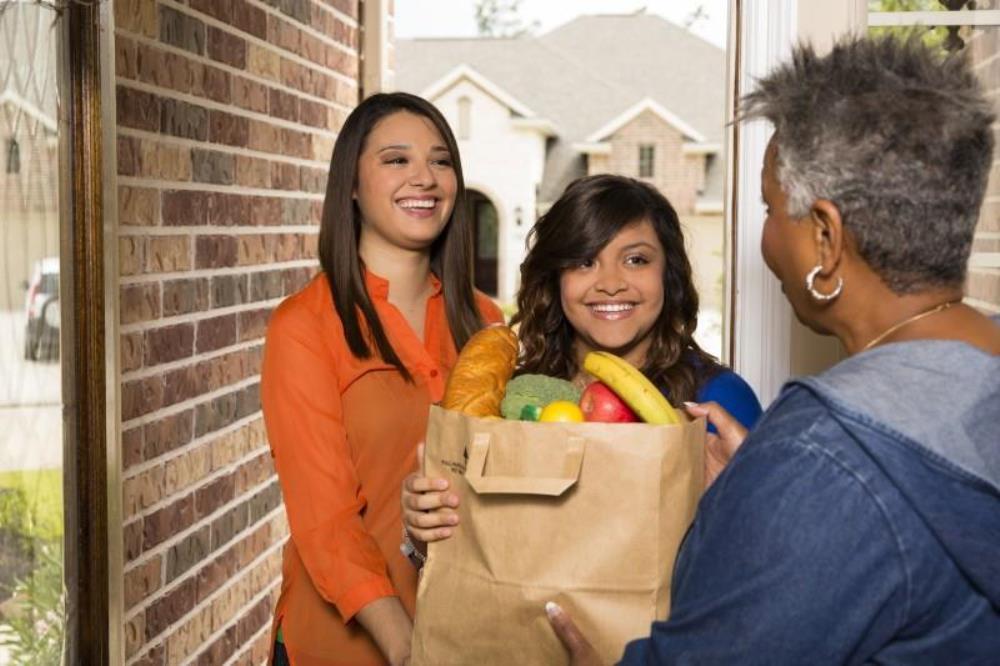 Published February 19, 2019
This blog is part of a series of posts being produced periodically in advance of the 2020 release of the next Long-Term Services and Supports State Scorecard.
High-profile issues that make daily headlines currently are occupying much of Congress's attention. Yet one important issue is receiving little to no attention: the Older Americans Act. If Congress does not act, this legislation, which was last reauthorized for three years, will expire on September 30.

Since 1965, the Older Americans Act has been a safety net for older adults who are generally ages 60 and older. The Act is best known for funding congregate meals at group sites and home-delivered meals, sometimes referred to as "meals on wheels." It also provides home- and community-based services to help keep older adults living at home, where most prefer to live. It funds services for our society's most vulnerable by addressing elder abuse. Moreover, the Act is not just for older Americans. It also helps their family caregivers with much needed services and supports that are effective in reducing caregiver burden and in helping family caregivers continue in their role for longer.

Nevertheless, as effective as the Act has been, it is falling short. Our new report from the AARP Public Policy Institute highlights how funding has failed to keep up with inflation and increased demand from our aging population.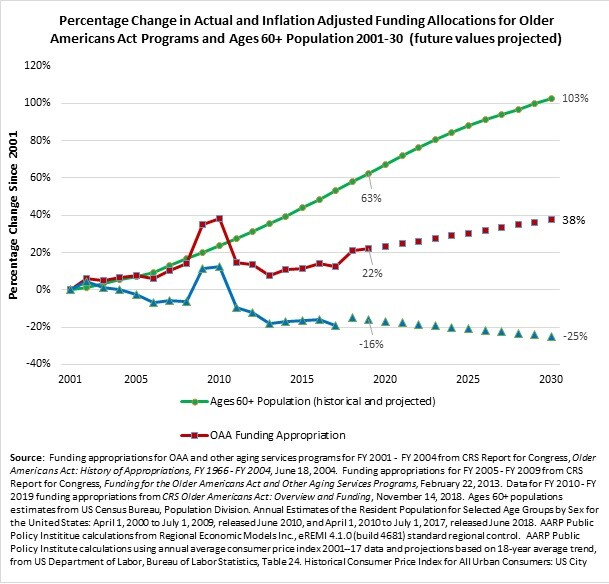 Older Americans Act funding has increased only 1.1 percent annually on average from FY 2001 to FY 2019 (from $1.68 billion in FY 2001 to $2.06 billion in FY 2019). When adjusting for inflation, not only have appropriations over the past 18 years failed to keep pace with population growth, they actually fell by 16 percent. If inflation and funding trends continue, the inflation-adjusted appropriation will continue to decrease to 25 percent lower than in FY 2001. Meanwhile, the older population has grown by 63 percent since 2001, and it will continue to skyrocket.

Despite this woeful inadequacy of current funding, the Act helps 11 million older adults live as independently as possible. Recent evaluations of the Act's nutrition programs and family caregiver support programs have confirmed these valuable outcomes for older participants and their family caregivers. Some highlights of those evaluations:
About 42 percent of congregate meal participants and 61 percent of home-delivered meal participants would skip meals or eat less in the absence of these programs.
Congregate meal participants are less likely to be admitted into nursing homes, and congregate meal participants who live alone are less likely to be admitted to the hospital than nonparticipants.
Caregivers who received four hours or more of respite care per week reported a decline in burden over time and those caregivers who received at least one education/training, counseling, or support group session experienced an increase in self-reported confidence over time.
We urge Congress to reauthorize the Older Americans Act on time and provide adequate funding to meet the needs of the growing older population.